Bass Harbor Light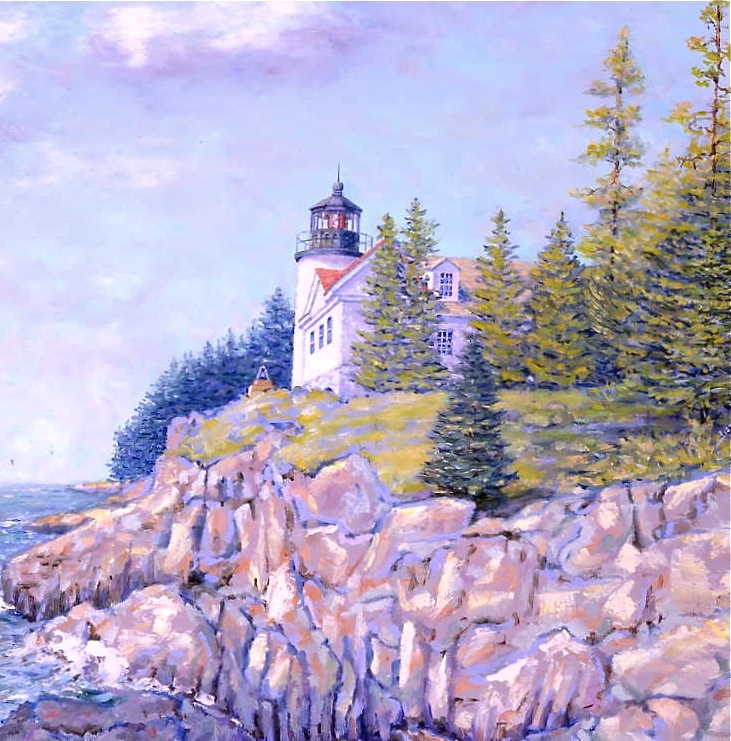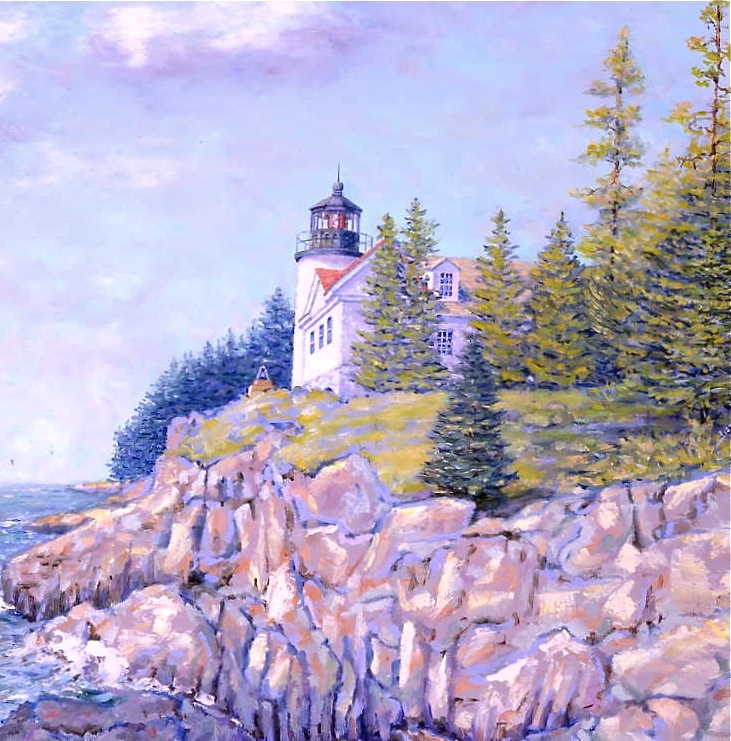 Bass Harbor Light
Image Size 14 x 14, Edition of 250, $225, paper giclée
Image Size 20 x 20, Edition of 150, $450. paper giclée
Giclee print is signed, titled and numbered and can be personalized by artist.
Bass Harbor Light is one of the most dramatic and most photographed of the Maine lighthouses. It is situated along the rocky cliffs of Acadia National Park and tourists from all around the world come to take in its magnificence. I've painted it twice but would love to paint it over and over again!